A Little Romance about the Bean
In 1990, Robert and Louann Withers decided to leave their many years of corporate life to embark on another journey. They decided to embrace their passion for great coffee, tea, fabulous homemade pastries and a menu for everyone to enjoy. Hence, the birth of Romancing the Bean – A Charming Coffeehouse Café.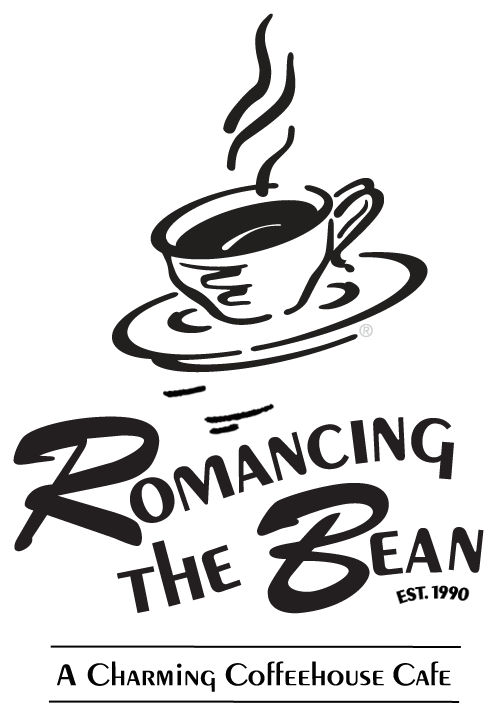 Our staff is dedicated, hardworking and collectively we share a commitment to not just fabulous coffee and tea but to provide the freshest available pastries baked daily in our own kitchen. We don't rise obscenely early for no reason. We're not just a coffeehouse. We have a great breakfast and lunch menu of our famous muffins, steamed eggs, stuffed croissants, salads, sandwiches, soups etc.
Our gourmet coffees and teas come from the finest growing regions in the world. We have a large selection of varietals and blends that have been perfected to possess the ideal characteristics for all espresso and traditional coffee and tea drinkers. We take great pleasure in increasing our customers' coffee and tea knowledge.
We offer gift baskets and boxes of our freshly baked goods, coffee and tea. You tell us what you want – no pre-packaged baskets here. We encourage corporate accounts.
After 16 years in Scottsdale we have relocated to the heart of the Hayden-Ferry Lakeside project on Tempe Town Lake.
Hayden Ferry Lakeside
Tempe Town Lake
80 E Rio Salado Pkwy Ste 120
Tempe AZ 85281
We are closed on Major Holidays
*Reduced Hours on National Banking Holidays.
Normally close at 2:30pm
(please call)